In Ayurveda, the nose is considered as the door that opens up to the consciousness of the person. It is the doorway through which mediation can be applied and administered that will have a bearing on the prana vata, sdhaka pitta and tarpaka kapha. It has a direct effect on the mind and the majja dhatu.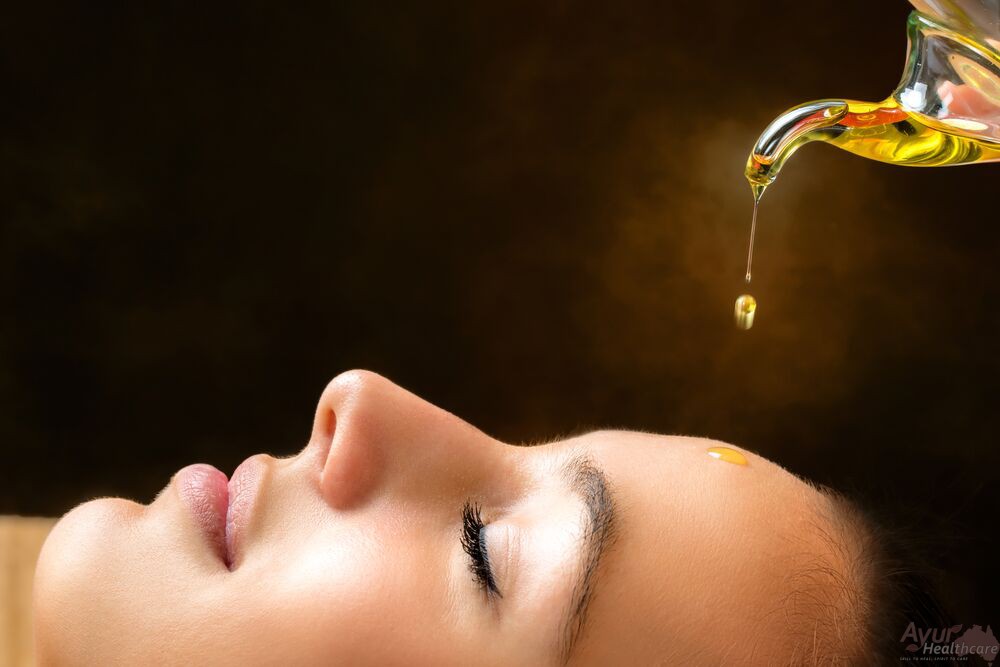 At Ayur Healthcare Clinic at Parramatta, NSW, Australia, this Ayurvedic therapy includes the instillation of herbal oils, herbal juices, herbal powders through the nose. This has a great effect in helping solve issues of the ear, nose and throat. As one of the Panchakarma (five therapies), it helps best to resolve the issues of the nasal passage and up to the neck.
Usually Nasya is done on an empty stomach in a lying down position with the head tilted back. The drops of Nasya medicine is administered in each nostril and you are asked to sniff deeply. By lying for a couple of minutes, the medicated oil or powder is allowed to penetrate in to your nasal cavity. Nasya is best for cleansing the channels of the head and the neck and is a major part of the Ayurvedic detox program – Panchakarma.
After a sinus, head and neck massage and an elaborate steam session, the Nasya session begins, usually after a cooling off time. Then the medicated oil is applied and quick massage of vital points is done to help improve absorption of the oils or powders. The session ends with an application of aromatic herbal smoke.
Nasya helps in curing chronic sinusitis, respiratory disorders, migraine, spondylitis and emotional disorders. For best results, multiple sessions are recommended. It is witnessed that the influence of Nasya in the cerebral cortex area produces a stimulatory effect resulting in a complete nasal detoxification and symptomatic relief.
At Ayur Healthcare Clinic, Nasya is also recommended for helping achieve hormonal balance by improving pituitary control in the body. The effects of Nasya can be boosted by Abhyanga (Ayurvedic hot oil massage) and steam therapies which are provided at the clinic.