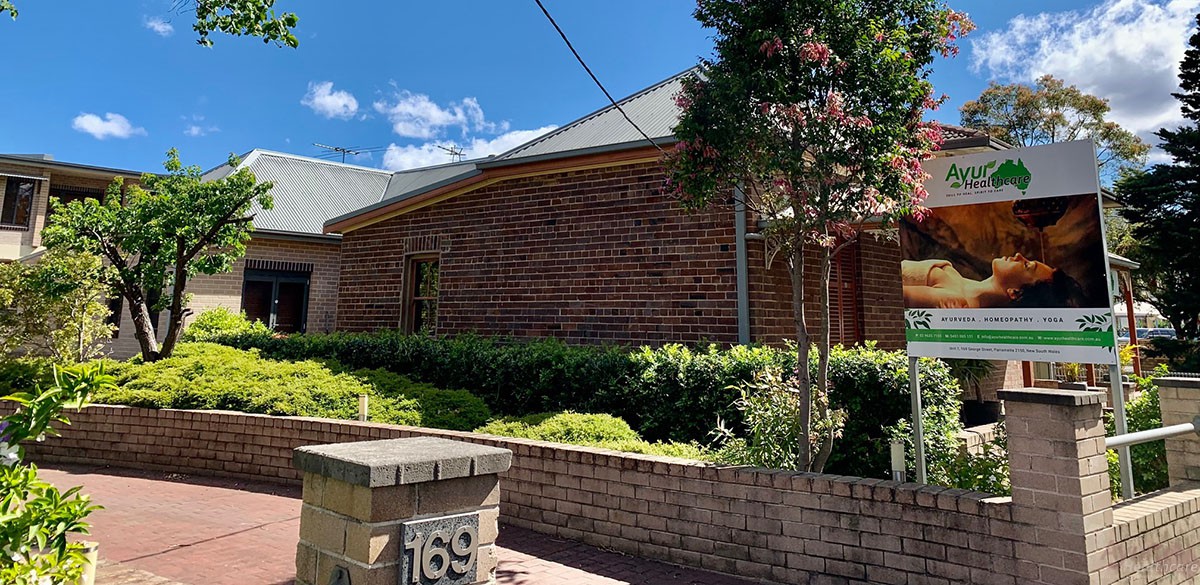 At Ayur Healthcare, we are happy to answer any questions you might have. Get in touch with us at Ayur Healthcare by phone, text or simply drop us an email.
Call us on 02 9635 7159 or Text us at 0451 00 5151 or mail us at info@ayurhealthcare.com.au. We will get back to you within 24 to 48 hours.
Ayur Healthcare, 169 George Street, Parramatta 2150 NSW, Australia.
We kindly request that all patients refrain from visiting without an appointment. We are unable to accommodate walk-in visits. If you are planning to purchase a product, we kindly ask that you call us in advance to schedule a time for order pickup. Your cooperation is greatly appreciated.
Ayur Healthcare is located on George Street corner of Purchase street.

Located just a stone's throw from St. Ioannis Church.

15-minute walk from the Parramatta train station.

3-minute walk from the ferry.

By bus from parramatta station:- bus no M92 from A2 bus stand and bus number 909 from B1 bus stand. Nearby bus stop is at Parkes street opposite Hambledon Cottage Reserve, Parramatta and then walk towards corner of George St and Purchase St.

2-4 hours off street parking available on Purchase Street & Noller Parade (Free Parking, No tickets)