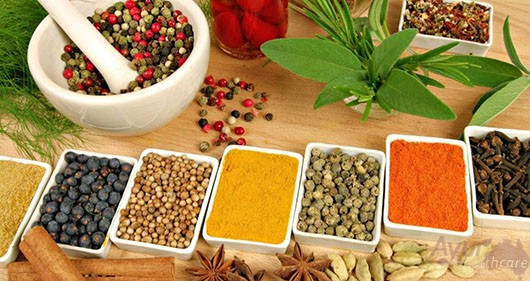 Ayurvedic Herbs / Medicine
The facts you should know before you purchase an Ayurvedic Medicine in Australia
Ayur Healthcare does not endorse or promote the selling of any Ayurvedic product that does not fulfil TGA legal requirements. Ayurvedic Medicine is governed by Therapeutic Good Administration (TGA) as Complementary Medicine in Australia. The TGA analyses Ayurvedic Medicine like any other medicine for quality, safety and efficacy.
Without a proper TGA licensing, an Ayurvedic medicine be it imported from overseas or bought online or from a local grocery store may not fulfil the requirement of TGA standards. It may not be considered to be safe for your health and at times may cause adverse effects. The information given in our website about any Ayurvedic Products, Ayurvedic Formulation or Ayurvedic Medicine is for knowledge purposes only for the understanding of the general public. Any therapeutic indications or claims mentioned on the website for these Ayurvedic Medicines may not be supported by TGA. These are purely rooted on the evidence of history of traditional use of these medicines and as described in the Ayurvedic Texts books.
Consult an Ayurveda Practitioner in Australia before you purchase any Ayurvedic medicine. After an Initial consultation, the Ayurveda Practitioner can blend a customised Ayurvedic medicine for your health needs. The Ayurvedic practitioners can select from a vast range of Ayurvedic herbs that are legally considered safe.
In Ayurveda, herbs play a vital role and are considered to be free of any side effect and thus offer the best results on human health. In addition, medicines in Ayurveda are formulated by mixing herbs, other plants that also includes oil, common spices. Herbs are widely used as a modern medicine system. Herbs are natural medicines that have "ZERO-SIDES" and provide permanent relief from diseases by means of removing the metabolic toxins from the human body.