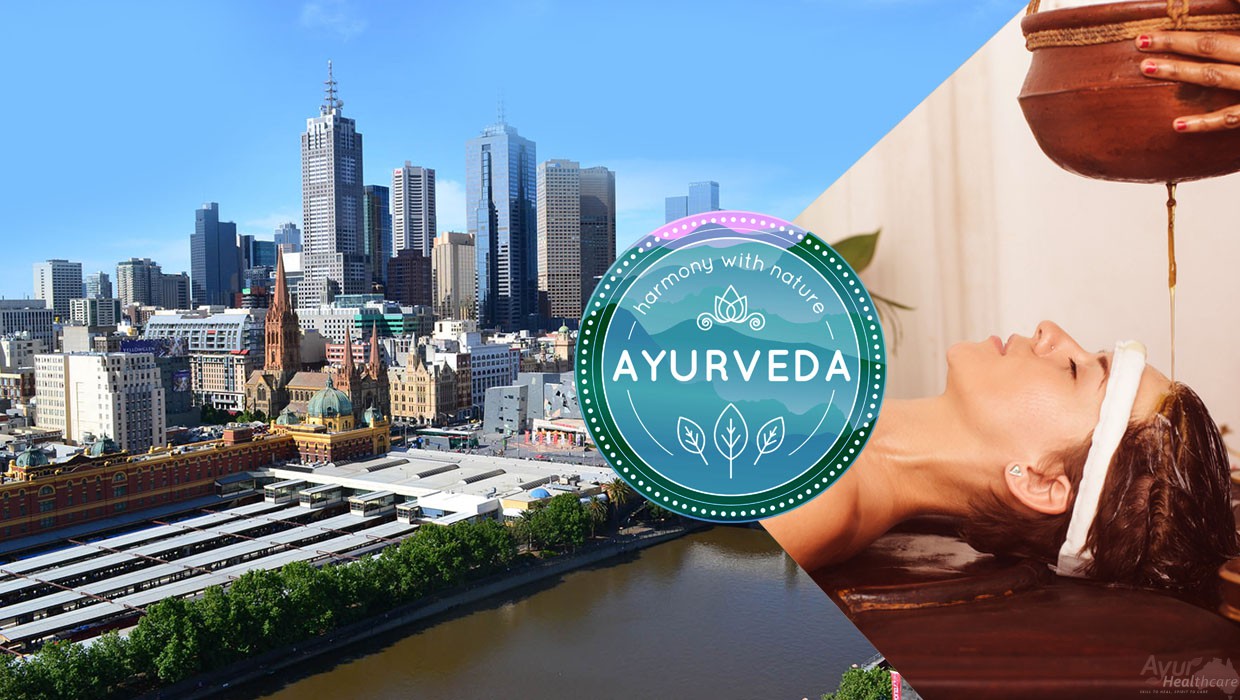 Melbourne is one of the best inhabitable cities in the world and capital of Australian state Victoria.
Ayurveda is a holistic medicine system, and using holistic medicine is very helpful for overall health because it not only helps existing health issues, it will also help prevent problems down the bottom-line.
As one of the pioneers in classical Ayurveda treatment in Australia, Ayur Healthcare, specialises in promoting health naturally
through " Ayurveda – alternative medicine system".
Ayurveda which has its origins in India has been developed by several generations of Ayurvedic practitioners. At Ayur Healthcare we strictly adhere to the principles of Ayurvedic philosophy – to promote immunity and thereby prevent disease.
Our highly qualified, skilled Ayurvedic Practitioners with B.A.M.S, M.D offer online consultation in Melbourne and we can send you, your prescribed authentic Ayurvedic herbs by Australia-Post from our Sydney clinic.
Now you can access a wide range of classical Ayurvedic herbs from the world-renowned Arya Vaidya Sala Kottakkal through Ayur Healthcare
clinic based in Parramatta, Sydney, Australia.
Ayur Healthcare offers a wide range of Ayurvedic treatments and Therapies along with authentic Ayurvedic Panchakarma. We provide
Ayurvedic treatments Australia wide and from across the world. We at Ayur Healthcare recommend that patients commencing Ayurvedic
treatment should attend their first consultation in person or via video conferencing, such as Skype, Zoom, FaceTime or WhatsApp.
We are focused on health promotion, disease prevention and in the treatment of diseases. For this, we use herbal products in our Ayurvedic treatments. Only natural, authentic, effective and safe herbal products and supplements are used while performing the treatments. Altogether this makes our treatments very effective.
For detoxification and rejuvenation, Ayur Healthcare Panchakarma treatments are the best!
Our highly skilled Ayurvedic practitioners are providing consultation on managing a wide range of health problems like:
Respiratory issues
Autoimmune diseases
Hormonal Imbalance
Inflammatory diseases
Degenerative diseases
Neurological diseases
Musculoskeletal diseases
Sexual dysfunction and other related issues
Gastrointestinal problems etc.
Ayur Healthcare Ayurveda Practitioners are passionate to provide you with the ultimate personalised health rejuvenation experience! With our exclusive health promotion programs of Ayurvedic treatments and interactive health and lifestyle education sessions, you can experience ultimate relaxation and return home healthy.
Contact "Ayur Healthcare" for more details and to book your consultation today!