Ayurveda Hobart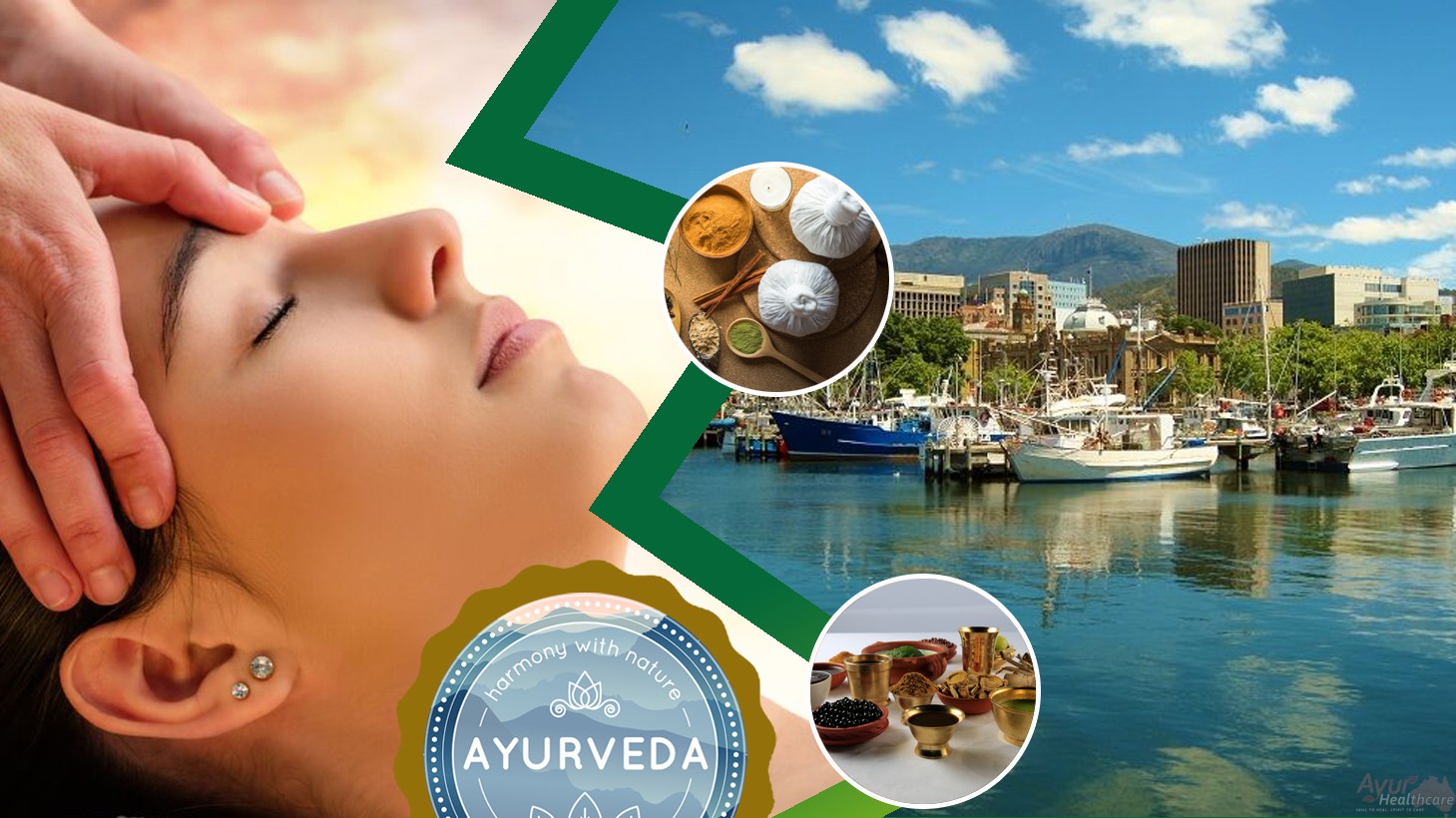 Hobart is the most populous and capital city of the Australian island state of Tasmania. Ayur Healthcare is a pioneer in Ayurveda treatments in Australia and we welcome you to a healthy life! Our Ayurveda doctors give online Ayurvedic consultation and treatment in Hobart for many diseases and to maintain the Ayurvedic healthy lifestyle.
As per Ayurvedic texts, a person's natural state is one of health, happiness, and internal well-being. It means that all organs of the body function properly and the body is free from toxins. The mind is in total harmony and you have a balanced and positive mental state. But, the stress and pressures of daily life over time make toxins build up in the body causing both physical and mental disorders. Panchakarma treatments in Ayurveda can help these adverse effects and restore a natural state of health and wellbeing. The Panchakarma treatments cleanse the toxins from the body, restoring balance to the system, and improving bodily functions.
At Ayur Healthcare we strictly follow the principles of Ayurvedic philosophy towards promoting immunity and thereby preventing diseases. The highly qualified and experienced Ayurveda doctors at Ayur Healthcare offer online Ayurvedic consultation, Panchakarma consultations and lifestyle consultations in Hobart, Australia.
Panchakarma therapies calm the mind and allow the body to relax. Cleansing of toxins from tissues can be accomplished now. Our doctors also advise you on how to build optimal immunity along with disease prevention. For people from all walks of life, Ayur Healthcare is the first choice for holistic treatment in Hobart that is completely personalized for every individual. Our therapies combine Ayurvedic medicines, diet and lifestyle steps to deliver the highest quality of treatment and care.
We also deliver classical Ayurveda products in Hobart by Australia post from our Sydney clinic as prescribed by our Ayurvedic doctors. Contact us at Ayur Healthcare for more details. You can connect through Skype, Zoom, or WhatsApp or you can even book a direct consultation.
Book your consultation today! On 02 9635 7159 0r text us on 0451 00 5151.
Google Reviews