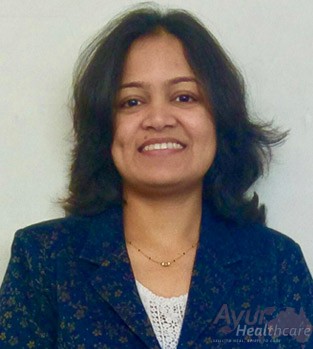 Sujata Deshpande (Homeopathic Practitioner)
Sujata Deshpande is fully qualified and experienced Homeopathic practitioner with 7 years of experience in homoeopathy. Sujata has completed her Bachelor degree in Homeopathic Medicine and Surgery (B.H.M.S) from one of the renowned college in India. Sujata has also done Certifications in Gynaecology and Obstetrics as well as in Skin and Venereal Diseases. She is an accredited for Homeopathy by Australian Traditional Medicine Society (ATMS). Sujata is very committed and passionate about Homeopathic Medicine.
Sujata is a sensitive and dedicated Homeopathy practitioner with an excellent record of providing patient comfort and satisfaction. She is socially active to increase awareness of homeopathic medical options. She got her training in modern diagnostic from one of the reputed hospital in India. she has a vast experience dealing with both acute and chronic illnesses.
Sujata has volunteered free medical camps in villages for underprivileged community, aged, children & women. She has assisted Clinical researches & published books on Homeopathic medicines.