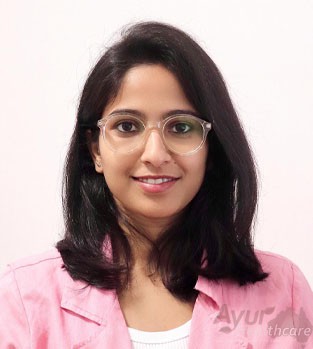 Harinipriya, a qualified Homeopathic practitioner, registered with AROH (Australian Register Of Homoeopathy), strongly believes that any work done with sincerity reaps the best result. Whether it is academic excellence, treating chronic diseases from the root, raising immunity  for little ones or weaning away the drudgery, she is passionate about what she does. She holds a Bachelor of Homoeopathic Medicine and Surgery(BHMS) from NTR University of Health Sciences. Her interest to achieve excellence in patient care made her to pursue Post-graduation with merit rank 12th in All India AYUSH Postgraduate Entrance Test(AIAPGET).
During Masters in Homoeopthy in the branch of Psychiatry from top college in India under Kaloji Narayana Rao University (KNRUHS), she have years of experience in healing several patients and gained expertise. Her interest in Holistic approach made her to attend several National Seminars across India and to participate in number of Medical Camps.
Discover exceptional homeopathy care in Sydney with Harinipriya, B.H.M.S, M.D qualified Homeopathy practitioner. Experience the expertise of one of Sydney's most skilled homeopathy Practitioner. Receive personalized and effective treatments tailored to your unique needs. Trust in Harinipriya's extensive qualifications and experience for holistic healing. Achieve optimal well-being with the help of a highly qualified homeopathy practitioner in Sydney. Book an appointment today and start your journey towards vibrant health.
BHMS- Bachelor of Homoeopathic Medicine and Surgery.

M.D Homoeopathy- Psychiatry

Registered Member of AROH
What can be expected during Treatment:
Constitutional Homoeopathic Medicine, which is arrived at after a detailed Case-taking and Case study.

Keen interest provided to each aspect of health and relevant auxiliary measures advised, in the form of diet and regimen inclusions/modifications.

Acute situations handled promptly and judiciously.

A heart to heart talk.
Whilst being general practitioner of Homoeopathy, she is very well known for emotional and psychological problems, including anxiety, depression, poor memory, panic disorder, phobias, obsessive-compulsive disorder, posttraumatic stress disorder, sleep disorders.

Back pain and joint pains; sciatica; osteoarthritis; rheumatoid arthritis.

Children's conditions like allergies and infections, croup, colds, influenza, bronchitis, glandular fever, sinusitis, ear infections, glue ear, tonsillitis, cough, bronchitis, boils, school sores, ringworm and cold sores.

Diabetes and Hypertension.

Bladder infections and urinary tract infections.
Women's health, menstrual, reproductive, pregnancy and menopausal problems including thrush and candida, endometriosis, PMS, fibroids, ovarian cysts.

Heartburn & gastric reflux, haemorrhoids, gastric and duodenal ulcers, anal fissures, irritable bowel syndrome, ulcerative colitis, Crohn's disease.

Allergies such as hay-fever, asthma, Eczema and dermatitis and food sensitivities.

Skin conditions such as acne, psoriasis, tinea, abscesses, boils, warts (including genital), urticaria (hives), poor wound healing & ulcers, easy bruising.