Relieve stress & rejuvenate and enjoy good health with Ayurveda! It is not just a system of treating illness but a science of life! Ayurveda's focus on health is the balanced and dynamic synthesis between our environment, body, mind, and spirit. It offers stringent strategies on daily and seasonal routines, diet, behavior, and use of senses which helps people stay vital and healthy. Ayur Healthcare, Parramatta is a healthcare center offering Ayurveda in Sydney for people to realize their full human potential.
As pioneers in classical Ayurveda treatment, these ayurvedic practitioners in Sydney provide professional treatment with a personal touch for each patient who walks in. Our Ayurvedic practitioners are very well-experienced across two different geographies (India and Australia).  Specialized in multi-natural ways of providing cures, Ayur Healthcare practitioners remain unique in the way they treat people.
The Ayur Healthcare Ayurvedic practitioners in Sydney are accredited and registered with one or more Australian registration boards. All practitioners are qualified BAMS (Bachelor of Ayurvedic Medicine and Surgery), the Ayurvedic equivalent to MBBS, which can be earned only after five years of regular medical college education in India followed by an internship in regular Ayurveda Hospitals in India. Our experienced Ayurvedic Practitioners in Parramatta, Sydney also hold professional indemnity insurance.
Having treated more than thousands of happy patients over the years, the therapists and Ayurvedic practitioners at Ayur Healthcare have accumulated huge clinical experience. At Ayur Healthcare, we also consult with traditional "Vaidyars" – exponents and traditional masters in Ayurveda, who are descendants of families practicing Ayurveda treatment for centuries.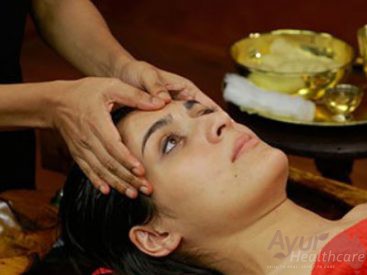 As the Ayurveda therapies at Ayur Healthcare concentrate on gaining the balance of the Tridoshas, our Ayurvedic practitioners try to find out what causes the disharmony in our bodies. They seek answers on what goes beyond the disease and its root causes. Our Ayurvedic practitioners and Ayurvedic Massage specialists offer personalized treatment. Early health history is analyzed for achieving wellness through preventive care. Ayur Healthcare has experts in Panchakarma – Abhyanga oil massage, Shirodhara, Pinda, Sweda, and Basti, and other appropriate treatments.
Contact us at Ayur Healthcare to know more. Book an appointment now!