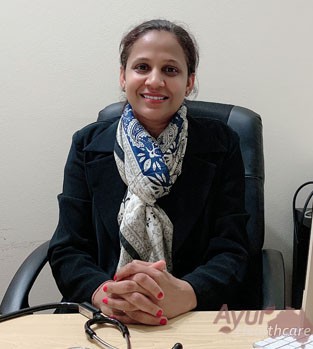 B.A.M.S – Bachelor of Ayurveda, Medicine, and Surgery.
A.T.M.S – Member of Australian Traditional Medicine Society.
Accredited Membership No:- 52438
Avani Pandey is a well-qualified and experienced practitioner of Ayurveda. She graduated in Bachelor of Ayurvedic Medicine and Surgery, completing her 5 and a half years study from the Jamnagar University of Ayurveda, which included a one and a half internship posting in various departments of the State Government of Gujarat, (Public Health Centre & Community Health Centre). Having graduated in 2004, Avani is a well experienced Ayurvedic Practitioner in Sydney, practicing Ayurveda for over 20 years.
Avani was one of the bright students at the University of Ayurveda. She achieved faculty attendance in various branches of Ayurveda. She got her training from some of the most renowned state government hospitals, like Akhand Anand Ayurvedic Hospital, Ahmedabad.
Growing up, she was introduced to Ayurveda from a very young age as her grandfather was a distinguished Naturopathic practitioner in India. Due to her upbringing amongst the rich applications of Ayurveda, Avani was enthusiastic about Ayurveda from a young age and chose Ayurveda as her profession. She now has a deeply rooted connection with Ayurvedic practices and this assists her in providing guidance to her patients.
Avani specialises in many Ayurvedic treatments like joint disorder, digestive disorder, postnatal care and mental health problems etc.
Avani is always passionate about her career in Ayurveda. Her strong ties with Ayurvedic practices from childhood, inherent skills in consultation and cordial communication with people helps her improve the immunity and wellbeing of her patients.