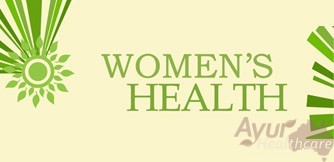 Women's Health
Women handles multiple roles like as mother, wife, a homemaker and much more. Many times, as a woman we are unaware of health issues occurring in day to day life. She faces unique health issues like pregnancy, menopause, emotional and cognitive symptoms, night sweats and many more issues including physical and mental stress. As a woman, commonly shared health issues are hypertension, diabetes, hormone disorders.
Ayur Healthcare is the Ayurvedic clinic in Sydney taking good care of women's health requisites. The treatment is suitable to keep your body toned in natural method. Homeopathy works miracles and helps to evolve through the stages of life and provides the effective solutions for most of the issues and problem faced by the woman.
Our Ayurveda and Homeopathy treatment can be considered for below health problems:
Acne / Pimples
Alopecia ( Hair loss )
Back ache
Delayed menses
Chronic fatigue
Emotional disturbances
Gastritis
Hormonal disorders
Hot flushes
Hypothyroidism
Infertility
Irregular periods and Painful periods (Cramps, Pains and backaches)
Menopausal support
Metabolic disorders
Skin disorders
Mood swings
Osteoarthritis
And many more……..
To step towards the healthy life get in touch with us on 02 96357159.