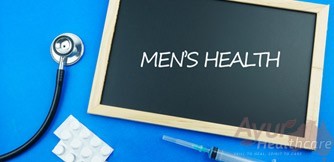 Men's Health
With the busy schedule and irregular food, sleeping habits, less exercise and smoking and drinking lead to an unhealthy lifestyle. Moreover, irregular routine check ups and delayed health consultation increases health issues. Men are facing the health issues like as infertility, prostate problems and sexual health, improper nourishment, stress and many more.
With a holistic approach, we at Ayur Healthcare Clinic in Sydney, we help you to maintain your good health by enhancing the ability to cope up stress faced on daily basis, increase energy and help to get nourishment and toned body.
Ayurvedic and Homeopathic remedies work without any dangerous side-effects offering quick and positive effects. With small changes like balancing work, home and play, staying positive, taking time to relax can help an individual to live a healthy life. Routine exams and screening can detect the problem at a very early stage and lower the chances of health issues through proper treatment considering family and personal health history.
To maintain good health, Ayurvedic diet and Herbal supplements intake can make men healthy and enhance their resistance power to fight against diseases and enjoy the active life and gain vigour and vitality in a natural way.
With the help of Yoga, Ayurvedic supplements, herbs and homeopathy therapies, we offer treatments for following health issues of men:
Allergies
Alopecia (Hair loss)
Anxiety, Stress
Bladder infections (Cystitis)
Discharges
Fore skin irritation
Prostate problems
Prostatitis
Testicular pain and inflammation
Tiredness
Sexual debility
Urethritis
To step towards the healthy life get in touch with us on 02 96357159.