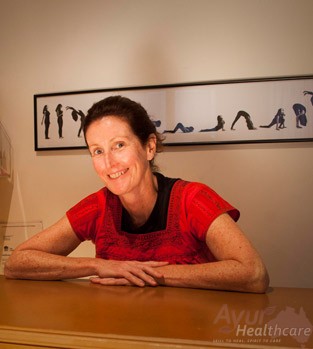 Rebecca Sinclair (Yoga Instructor)
Rebecca has been a student of Yoga for over 30 years. The first yoga class she took started her on a profound journey of discovery. Rebecca has been training with Yoga Master Shanti Gowan's since 2007. She has completed Yoga Education Cert 4, Diploma of Yoga Teaching and the Advanced Diploma in Yoga.
Her previous corporate work experience has allowed her to assist others in maintaining a balanced and holistic approach to modern life. She also has a BA Psychology, Advanced Dip in Holistic Psychotherapy and Cert 4 in Ayurveda (Lifestyle Consultant).